Multi-Room Home Audio Solutions for rooms/homes of all sizes (and budgets)

In your home, garden & beyond
There are currently a wide range of systems available on the market varying in cost from a few hundred pounds to many £'000's. Choosing between them can be a real headache for most people – often purchasing purely on price rather than function. This can be quite a costly mistake, sometimes only realized when they want to upgrade and find they can't.
Smart Synergy's system integrators have been specifying and installing whole-house audio solutions for over 20 years and are well experienced to recommend the best solution to meet for our client's needs both for today and for tomorrow.
Outdoor Speakers
Our premium, all-weather landscape speakers are designed to deliver great sound in every outdoor space, from a small and cosy patio to a large landscaped estate.
Ultra-wide dispersion allows for fewer speakers to be used and ensures even sound coverage without the usual loud hot-spots.
Contact us to book a home demo.

Home Audio | Any Room, Every Room
Stream your favourite playlist on full blast through the entire house or enjoy it softly in the kitchen. With our high-resolution multi-room audio solutions, you can play all of your favourite music everywhere or in just one room—with the touch of a button.
Home Audio Streaming Music Services
Our solutions can provide a broad choice of on-demand entertainment covering most of the  popular music streaming services and apps. From Mozart to Metallica, everyone in the family can stream their favourite artists, stations, and playlists in their own spaces, without needing additional devices. Some music streaming services may require that the end user have an account with the service, and all streaming services are subject to the restrictions and limitations, included geographical limitations, of the particular service.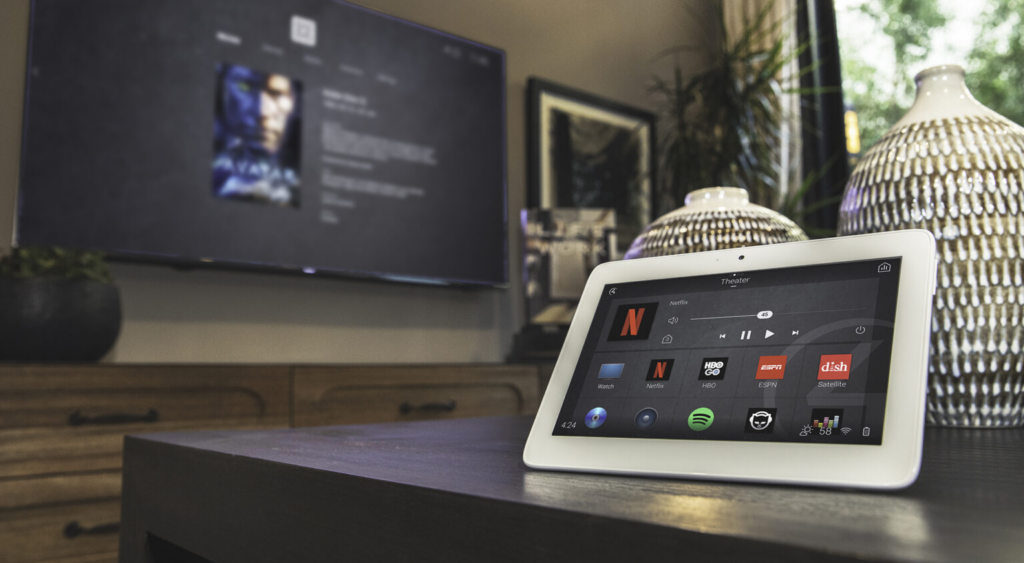 High-Resolution Difference
Enjoy audio that is powerful, emotional, and memorable. It's easy to accept a lower quality of sound when you're on the go—like in the car or at work—but at home you shouldn't sacrifice quality. Enjoy an emotional experience that a true audiophile would appreciate—with all the detail, timbre, and texture the artist intended.
Home Audio with some Smart Home Magic
Set the perfect scene to relax and really enjoy your music. With one touch or by using a simple voice command, the lights dim, the shades lower, the music starts to play, and the front door locks so you can enjoy the magic. When your music plays nicely with other devices at home, life just got much more enjoyable.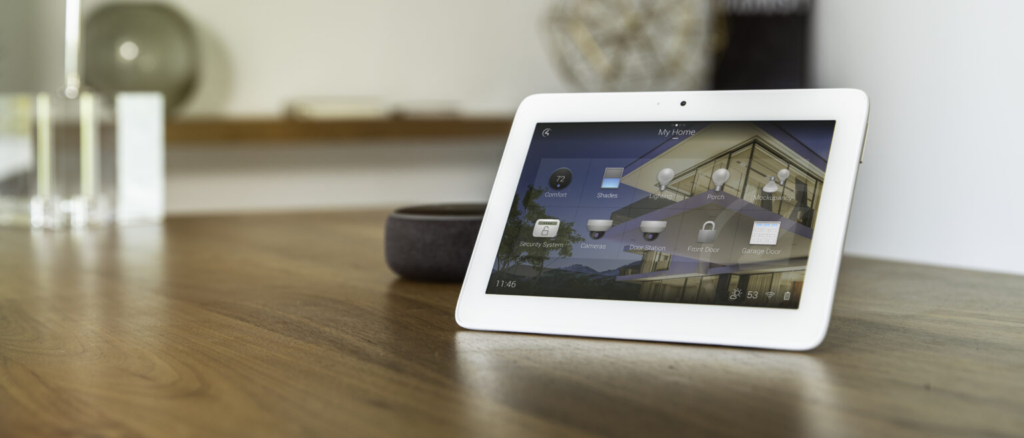 Speakers, Speakers, Speakers – "Aren't they pretty much ALL the same?"
This is a possibly the most common misconception within the smart-home industry.
Soundbars
Handcrafted soundbars pair beautifully with any TV, providing superior sound quality over the television's anaemic speakers. Our custom soundbars are built-to-order—up to 82" long—with custom paint matching and real-wood veneers that perfectly blend with walls, custom millwork, or other room decor.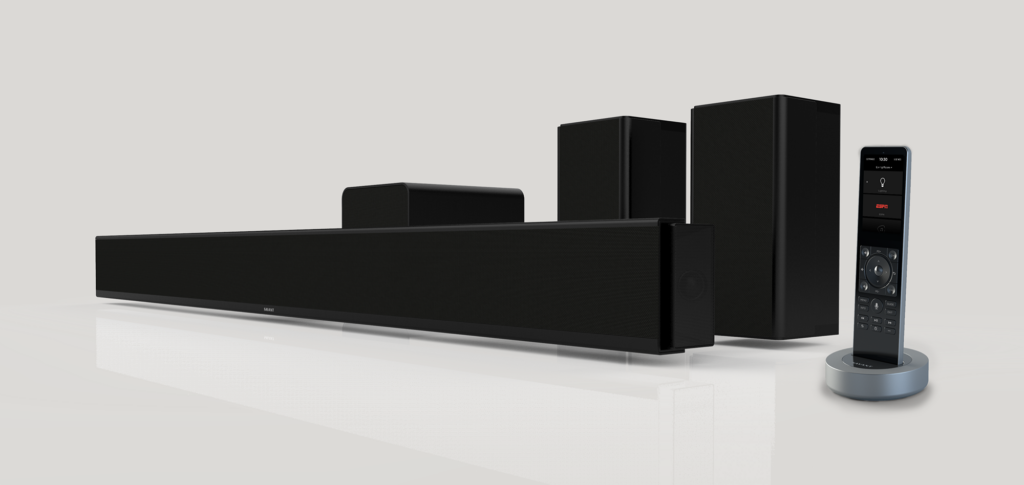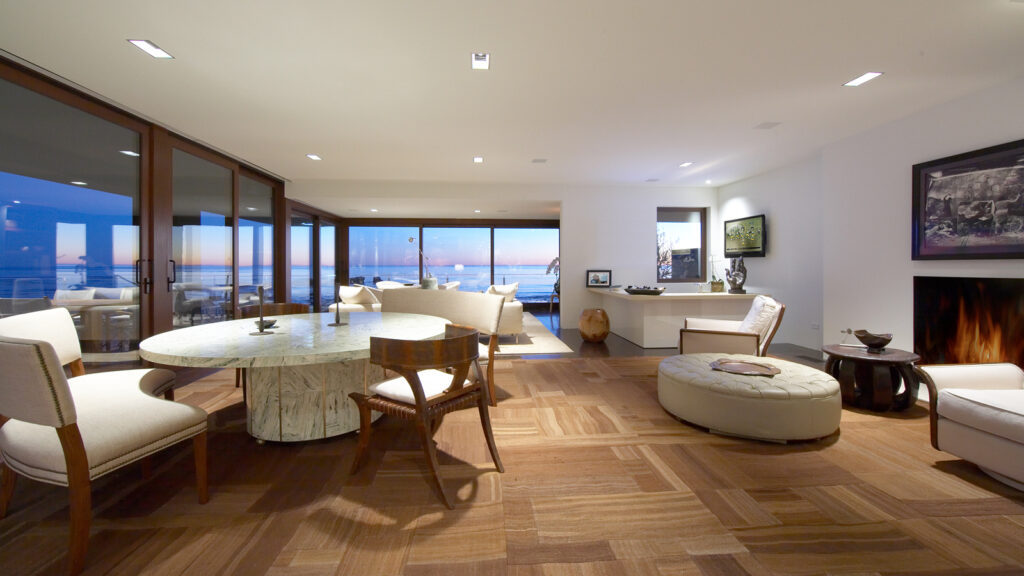 In-Ceiling & In-wall
Our Visual Performance Speakers feature an award-winning low-profile grille that is paintable to blend into the wall or ceiling.  With three shapes and sizes, several performance levels, and a range of specialty application speakers, a consistent look can be achieved for any application in every space.
Invisible Speakers
The ultimate expression in architectural audio.  Installed into the wall or ceiling and then finished over with the surrounding surface, invisible Series speakers deliver ambient music that emanates throughout the space with no visual footprint.  A truly excellent solution for our clients who want audio without compromising any room aesthetics.